WE MAKE YOUR FUTURE BRIGHT WITH DESIRED EDUCATION AS YOU WISH!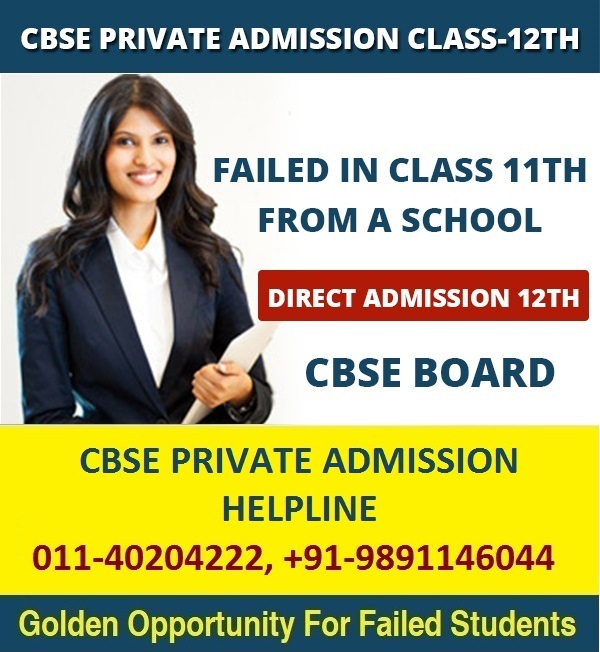 Welcome to the helpline of Sunny Coaching Centre for CBSE Private Admission For Class 12th!
If you are a student and belong to any one of the following categories –
Failed in class 11th school final Exam from any school with any stream

–

Arts, Commerce or Science

Dropped out from school after passing class 10th from any recognized board with one year gap.

Failed in class 12th CBSE board Exam.
You don't need to worry at all! You can contact sunny coaching centre immediately! We will help and guide you for your CBSE Private Admission for class 12th and also provide you the best coaching classes in all the subjects so that you can pass in the coming CBSE class 12th standard exam.
CBSE Private Admission For Class 12th opens up another chance
The Central Board of Secondary Education (CBSE Board), a division of Education Ministry, Government of India conducts class 12th Board Exam, all over the country every year. In these Exams fail students from class 12th are provide a second opportunity to reappear for the impending Exam and Pass 12th Standard. Sunny Coaching Centre uses this formidable opportunity to make the failed students Pass class 12th Standard.
12th Standard is a milestone in life – why?
The purpose of education is to set anyone's life respectable in society. In society, the social status of an educated person is surely different and high. After obtaining the Senior Secondary School (Class 12th) Certificate, a person can be said as fully-ready, to face life and set-up the career for the entire life as desire.
Only the class 12th pass certificate opens up several opportunities like further studies or career building. If for any reason, the student fails in Class 12th, a big blow is struck to smash all the dreams about the future. The student gets strand midway and blinks since they cannot continue school studies anymore. Sunny Coaching Centre consoles these unfortunate students and shows them the way to regain their school life once again.
Sunny Coaching Centre – how it helps you?
Sunny Coaching Centre is an Educational Institution located in Delhi. The sole aim of Sunny Coaching Centre is helping the failed student community. We know very well the dejection and frustration in the minds of students, who have come up to class 12th and when at the threshold of passing class 12th (Senior Secondary) School Examination, faltered and failed.
If you approach us and tell your wishes to pass CBSE class 12th, our experts take you into our fold. From then on it becomes our responsibility to see that you get CBSE Private Admission For Class 12th, as Private Candidate. For this, our professionals will do everything from filling your CBSE Admission Form with your complete particulars, attaching the documents asked for and submitting the application form and get for you the Admit Card and Hall Ticket for CBSE 12th Standard Exam.
Once these formalities get completed, we take you to the next stage, namely preparing you well towards re-appearing for CBSE class 12th Board Exam, write the Exam well and achieve excellent marks for passing class 12th. We conduct Best Coaching Classes for class 12th in all the subjects at all the centers. Each lesson is illustrated clearly without a doubt. The skill of the student has enhanced with study materials, guides, notes, and practice in previous year question papers and answers, sample papers repeatedly.
The professional teaching experts of Sunny Coaching Centre are experienced for over 25 years in this field. So they know the in-and-out of the mindset of failed students. So, their teaching technique is based on this understanding. For this purpose, Sunny Coaching Centre enrolls you as a Private Student in our Special Coaching Classes conducted in the morning, evening and weekends, at their Study Centers at Delhi. You can join our Coaching Classes during the convenient timings desired by you.
Sunny Coaching Centre's intensive preparation will make you regain your Self-confidence completely. So when you face the Class 12th Board Exam, it becomes easy for you to answer all the questions correctly and perfectly this time. You can pass "class 12th CBSE Board Exam" happily and pursue your future plan whatever it is – whether further studies or seeking employment after getting some technical qualification.
Sunny coaching centre with this down-to-earth understanding that these unlucky students should never lose heart, and they should get a second opportunity to repair the damage to their school studies comes forward to render all help.
Know more about: CBSE Private Admission For Class 12th