WE MAKE YOUR FUTURE BRIGHT WITH DESIRED EDUCATION AS YOU WISH!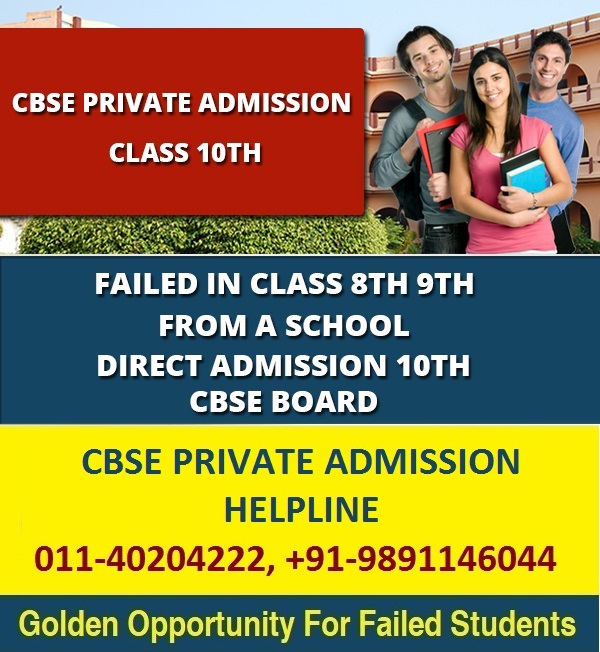 Welcome to the helpline of Sunny Coaching Centre for CBSE Private Admission for class 10th.
If you are a student and belong to any one of the following categories –
failed in class 8th or class 9th final school exam from any school

dropped out of school due to any reason

failed in class 10th board exam

from any recognized board in India.
You don't need to worry at all! You can contact Sunny Coaching Centre immediately for your CBSE Private Admission For Class 10th. We will guide and help you to pass in the coming CBSE class 10th exam.
HOW SUNNY COACHING CENTRE CAN HELP YOU?
Wonder how this is possible? Well, the answer is Sunny Coaching Centre! We will take care of you, to get you first admitted as a Private Student in the CBSE Private Admission for class 10th. The expert teachers and professionals  in Sunny Coaching Centre will do everything needed to finish the admission formalities, Like filling your CBSE Admission Form for class 10th with the correct and accurate particulars, attaching all the required documents correctly, submitting the same to CBSE authorities and get for you the "Admit Card" and "Hall Ticket" for the upcoming CBSE class 10th Board Examination.
This is only the beginning. After this, you have to have the complete self-confidence and ability to reappear in the ensuing exam again, face the question papers without difficulty, write the right answers to each question well, and ensure that the evaluators correctly offer you the highest marks.
The success in board exam will make you smile triumphantly and go back to achieve your future goals. Be it further studies in class 11th in any school, or diversifying to learn any technical skill for employment opportunities. Sunny Coaching Centre will impart teaching in all the subjects of class 10th, clearly and without a doubt in their Special Coaching Classes in their Study Centers at Delhi. You can attend the coaching classes in the convenient timings of morning, evening or weekends. Thus Sunny Coaching Centre will regain your school life once again, through CBSE Private Admission For Class 10th, and bring back the happiness of pursuing your dreams in life.
Sunny Coaching Centre does everything to support you and pass class 10th. You can choose your own options after passing this milestone Exam!
Why students fail in school public exams
Right from the starting in the early days, school life is always a pleasure for students. Going to school during day time, mingling with your mates and friends, playing throughout after the classes are over, and coming back home to get ready for the next day.
The care free life must have become tough in higher classes like class 8th or class 9th when the students have to face the "Public School Examination" at the end of the year. The lessons in all the books had to be studied and re-studied, to understand their contents. All the confusions and doubts in these lessons remained unsolved and students generally do not like the idea of sharing their confusions with anyone else.
Know more about: CBSE Private Admission For Class 10th
When the time comes of the annual exam, they experience fear about the questions and answer the question papers with this low confidence and confusion. All along after the Board Exam, students are afraid of the results.
Sunny Coaching Centre is the best coaching institute in Delhi. For over many years now, Sunny Coaching Centre has been helping thousands of failed students to pass in class 10th. Importantly, you can learn all your class 10th lessons without doubt or confusion, since the experienced teachers of Sunny Coaching Centre know how to teach students like you. They use study materials, guides, notes, sample papers, previous question papers, and answers to clear all your doubts.